Top 5 rugs of the Winter 2021 Collection

Feb 16, 2021
The new Winter 2021 Kantara collection has arrived! We've received a lot of rugs over the last few months in order to fill up our new showroom, and are so excited to share these new items with folks in LA and online. This collection features a lot of throw rugs and runners, which are perfect for small spaces or as accent pieces. There are so many wonderful creations in this collection, it was hard to narrow down this list! After much consideration, we've decided on these five rugs as our top favorites of the new collection:

It's rare to see a Beni Ourain rug in a colorful shade like this navy blue runner. We love how this bold color choice puts a modern spin on the classic Moroccan rug style. In the foreground are simple white lines that run through the rug to form an elegant, geometric pattern. This is framed on either side by a small flat woven section. It's the details that really make this piece pop.

This rug is easy to custom make in larger sizes, so reach out to us if you are interested in a custom design project that replicates this style of this rug in any size, from small throw rugs to living room area rugs!
View details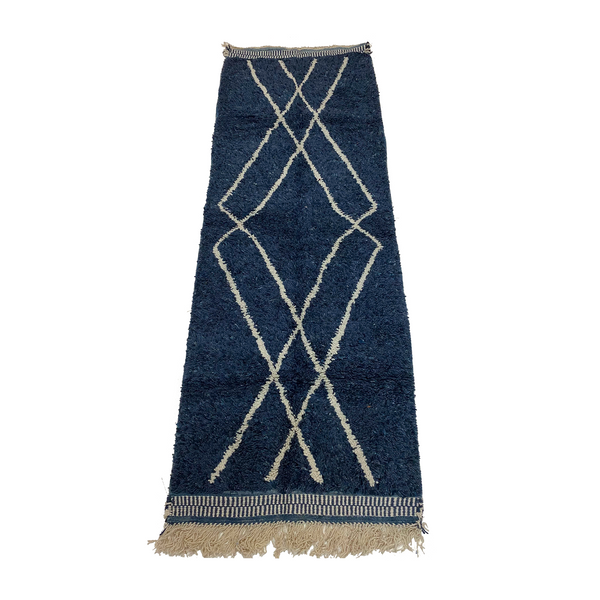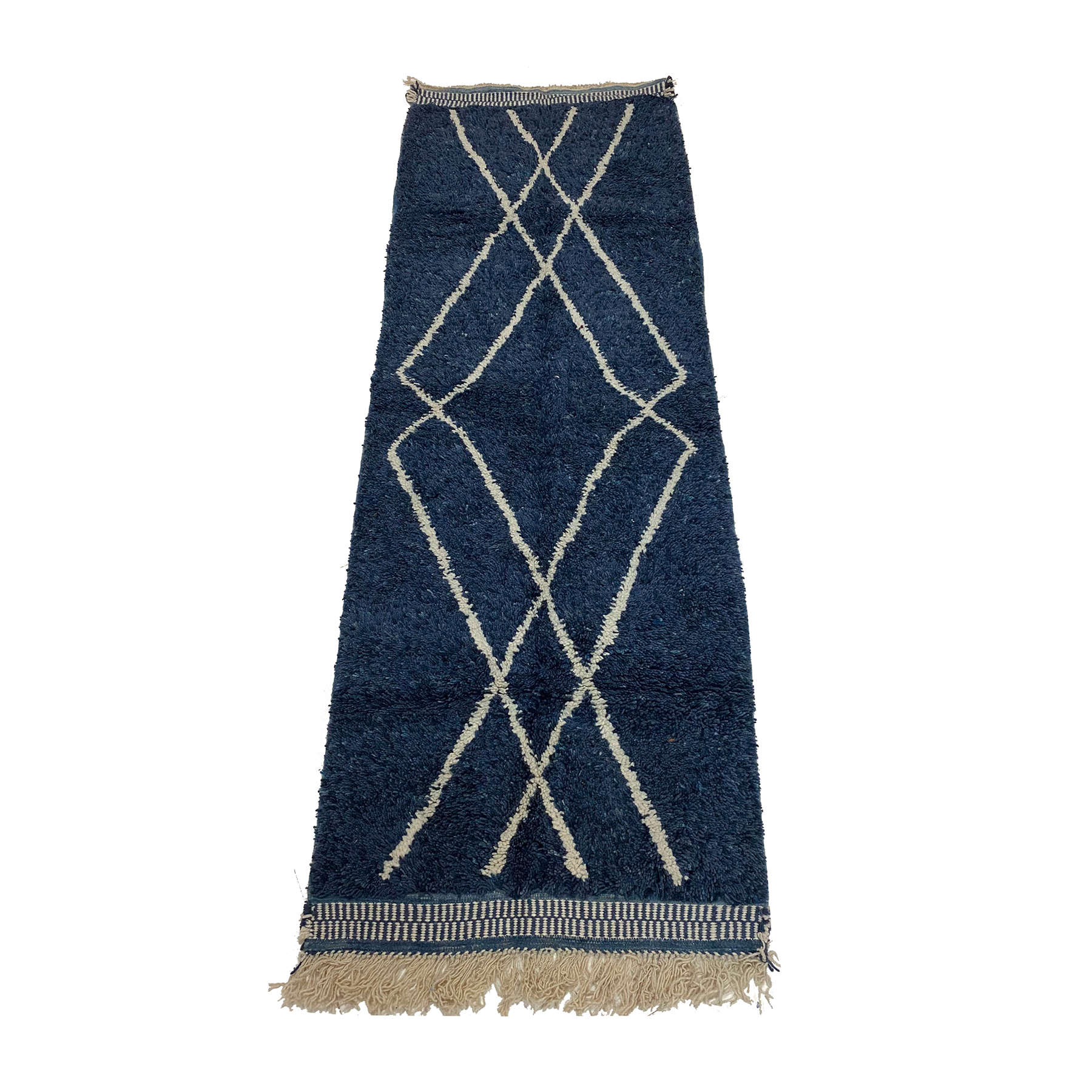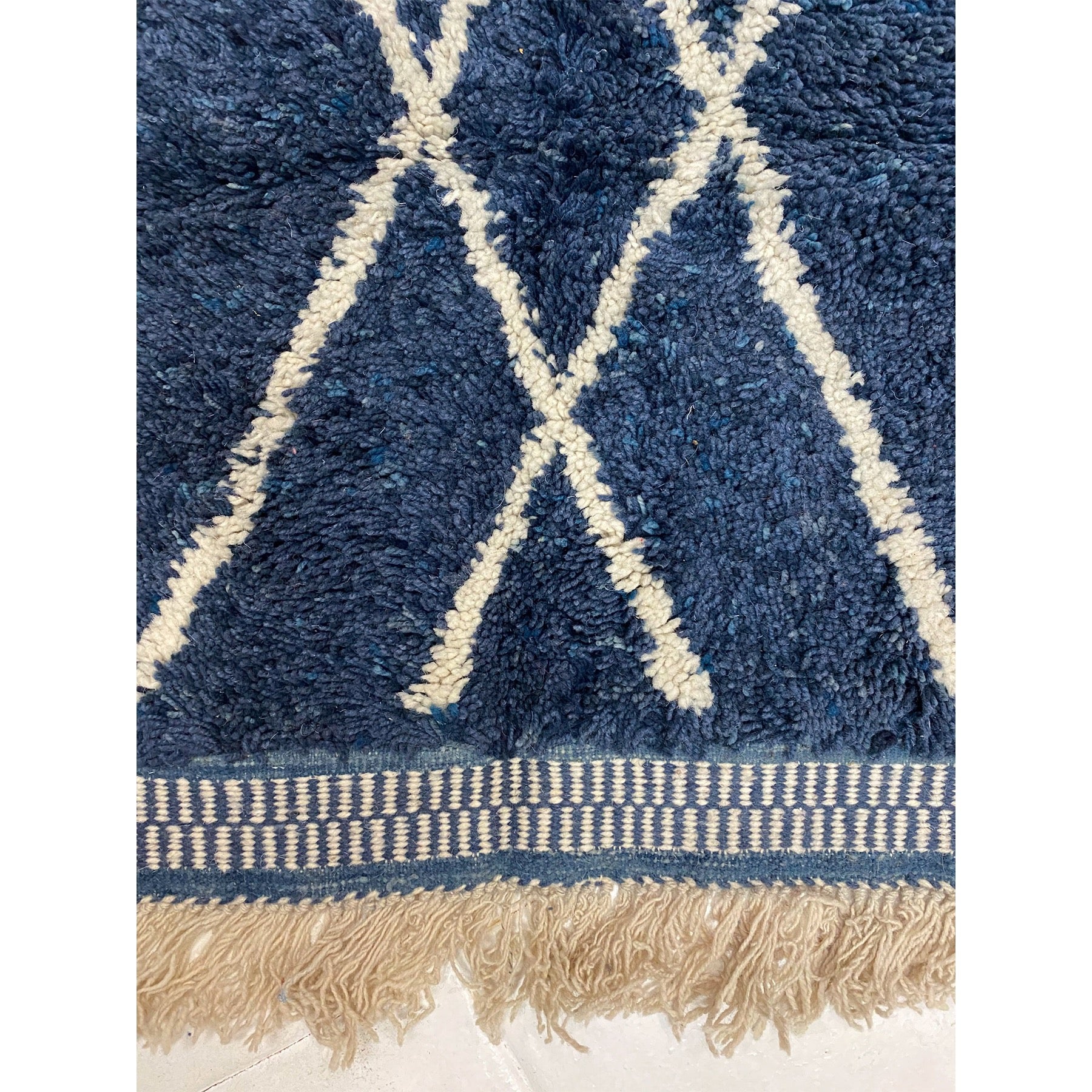 There's nothing quite like Moroccan boucherouite rugs with their funky patterns and vibrants colors. Dark purple, pink, navy blue, teal green, orange, yellow– this rug takes a wide range of colors and balances them into a harmonious pattern. While the shapes and motifs that decorate this rug are a nod to traditional Moroccan rug design, the dynamic color scheme gives this piece a modern, artistic look.
View details
Even more Moroccan rugs!
Click the button below to browse the entire collection of vintage, modern, and custom Moroccan rugs currently in stock here at Kantara.
See more
Recent Rug Journal articles